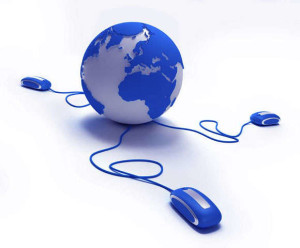 Initially founded in 2013, the app developed by Facebook called Internet.org is making headlines everywhere for a good reason. Facebook wants to provide internet access to all especially those who live in areas where internet is not available and those who cannot afford it. It is partnering with many companies to make this initiative possible all over the world. But before you decide to cancel you internet with your Internet Service Provider (ISP) or decide to cancel your data plan on your phone, let's explore this a little bit more and figure out the pros and cons of this project.
Starting with the pros, it would be wonderful if everyone could access the internet. Internet.org will allow free select access to local information, health and employment websites. This app is already in use in some parts of the globe such as Africa, Latin America, and Asia and adding the service to more places is in the works. Facebook is looking into developing different technology to make this happen such as using high altitude and potentially solar powered airplanes to deliver connectivity to rural areas as well as satellites and lasers. There are many benefits. People can have lifesaving health information at their fingertips as well as being able to expand their education and knowledge. Everyone can stay in touch with friends and relatives all over the globe and have additional employment opportunities.
However, where there are benefits there are also a few things to consider such as net neutrality. Internet.org will only have select websites on it and is not all inclusive. Consider it a "private internet". Companies pay to be a part of this as funding for the project has to come from somewhere. This means that smaller companies, no matter if their information is good or not, will be excluded. In addition, advertising and personal data gathering are also a possibility. Where access to the World Wide Web is not totally limited, the user will be warned that by venturing out he or she will incur data usage charges. Mark Zuckerburg stated in a reply to his own post that "It's too expensive to make the whole internet free".
There are many arguments from both sides with very valid points. The potential for this is huge and it will be very interesting to observe Internet.org's impact. There is no stopping progress. What we can do is approach Internet.org it with cautious optimism, knowledge, and the willingness to improve or modify it when the time comes.