Ryden, also known as a "God of Lightning" Japanese character, is a perfect way to name a battery. The Ryden Battery sounds futuristic and almost impossible but it may soon be available on the market. TechFarmer is always on the lookout for new technologies and if this battery does what Power Japan Plus, the start-up manufacturer, claims it can do, we will be very impressed! First of all, the battery is Eco-friendly because the main ingredient is organic cotton. The structure of the cotton's carbon fiber is modified by Power Japan Plus to create a Carbon Complex which also includes a conductive fluid made out of an organic electrolyte. For specific scientific details, check out Power Japans Plus' website.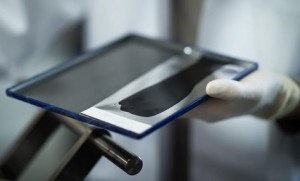 Why is this so exciting? If this technology really works, electronics will become a little more Eco-friendly. Power Japan Plus claims that the batteries will become 100% recyclable and can hold a better charge for longer amount of time. In comparison, a lithium ion battery can not only be dangerous if it is faulty, but it also contains metals that are pricey to recycle. (Image from http://powerjapanplus.com)
In addition, Power Japan Plus claims that their battery can hold a bigger charge than a comparable lithium ion battery. This is great news for electric cars that will be able to drive longer distances. An added bonus to the longer charge capacity is that the Ryden battery is supposed to charge quicker than the lithium ion battery. This means that you will spend less time at the "charge station" while charging your battery during a trip. This also applies to many electronic devices that use rechargeable batteries. You will be able to use them longer while charging them for a smaller amount of time. Good news for those who forget to grab their power cables!
The potential benefits are endless but this is not the first time a company has made a claim about a better battery.  A company from Texas called EEStor is yet to deliver on a claim they made almost ten years ago in regards to their battery like capacitor. Technology evolves at a very high speed and it will be great to see if the Ryden organic battery claim will deliver. Being optimistic, TechFarmer looks forward to seeing this technology in action not only in Denver but powering our portable devises all over the world for a longer period of time while causing a smaller environmental footprint!